Stationery
The school office sells complete stationery packs for all students.  Payment can be made online, with your child's name and "stationery" as a reference and the packs will be delivered straight to class.  Price lists are as below: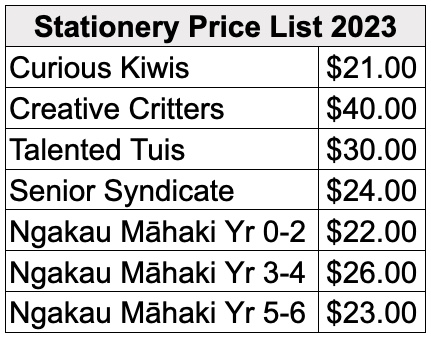 School Uniform
A school uniform is compulsory for all pupils and is available from the online shop.
Sample sizes are also available at the school office for trying on.
Our pupils are encouraged to take pride in their appearance and grooming at all times and are expected to look after their own gear and clothing. It is helpful if pupils' clothing and belongings are clearly named so that found property can be returned to its owner.
Jewellery, valuables, and toys are not encouraged at school and the school will take no responsibility for items brought to school and mislaid.
Student's footwear choices should be comfortable and practical for active school life. Sneakers/sports shoes of any colour are perfect.
Clothing items worn for cultural reasons such as head-scarves, hijabs, and turbans are welcomed at TPPS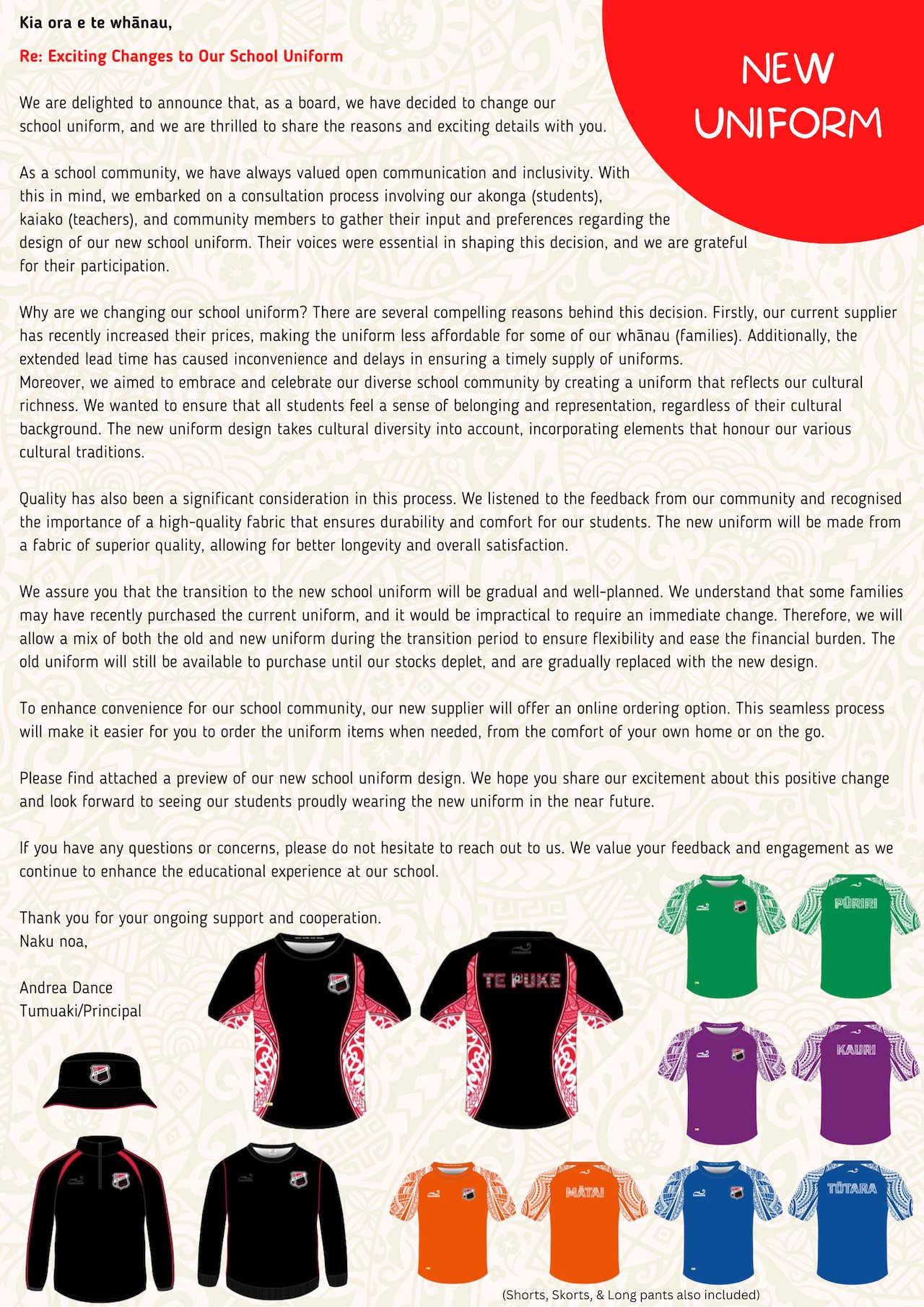 Lost Property
As the seasons change, clothing is often lost or misplaced.  It is vital that all clothing is named so that it can be returned promptly to its owner.  This is especially important during swimming season and includes towels and other swimming items.  Unclaimed lost property is kept near the school office and is regularly displayed for children to identify and collect.  At the end of each term, unclaimed lost property is removed permanently.